Dominic Schupke
<![if !vml]>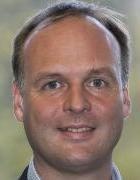 <![endif]>
Dominic A. Schupke is with Airbus in Munich, Germany, working in the area of research and innovations for Wireless Communications. Prior to that he was with NSN, Siemens, and the Institute of Communication Networks at Munich University of Technology (TUM). He received his Dipl.-Ing. degree from RWTH Aachen in 1998 and his Dr.-Ing. degree from TUM in 2004. He has over 15 years experience in the area of communication networks, especially their design and optimization. Since April 2009 he has taught the course Network Planning at TUM. He is author or co-author of more than 120 journal and conference papers. His research interests include network architectures and protocols, routing, recovery methods, availability analysis, critical infrastructures, security, virtualization, network optimization, and network planning. Dominic is Senior Member of IEEE, and member of Comsoc, VDE/ITG, and VDI.
See also Google Scholar.
Contact:
<![if !vml]>

<![endif]>
News:
Chair of the 2017 Conference on Design of Reliable Communication Networks (DRCN) in Munich, Germany
Lighten up - Towards wireless aircraft (Airbus Forum article)
Inflight Communications project ICARO-EU now in Air! (KTH's press release)
ICARO-EU 2016 Project Video (http://www.eitdigital.eu/icaro-video)
Please contact me if you need one of the publications.
Schupke, Dominic; Duhovnikov, Svetoslav; Meusburger, Clara: "Guidelines for Connection-Level Performance Simulation of Optical Networks," Technical Report, LKN-TR-5, Institute of Communication Networks, Technische Universitt Mnchen, January 2010.
Awards:
Best Paper Award of the 7th International Workshop on the Design of Reliable Communication Networks (DRCN) 2009 Paper: Palkopoulou, E.; Schupke, D.A.; Bauschert, T., "CAPEX and Availability Tradeoffs of Homing Architectures in Multi-Layer Networks"
Best Paper Award of Optical Networking Symposium of IEEE GLOBECOM 2007 Paper: Batayneh, M.; Schupke, D.A.; Hoffmann, H.; Kirstaedter, A.; Mukherjee, B., "Lightpath-Level Protection versus Connection-Level Protection for Carrier-Grade Ethernet in a Mixed-Line-Rate Telecom Network"
Editorial activities:
Editorial Board Member, IEEE Communications Surveys and Tutorials, since August 2010.
Associate Editor, IEEE/OSA Journal of Optical Communications and Networking, March 2009 to August 2013
Associate Editor, OSA Journal of Optical Networking, March 2007 to March 2009
Editorial Board Member, Elsevier Optical Switching and Networking, February 2010 to September 2013
Special Issue Editor, Elsevier Optical Switching and Networking, Green Communications and Networking, 8/2011
Guest Editor, IEEE Communications Magazine, Feature Topic on Multi-Domain Optical Networks: Issues and Challenges, June 2008
Special Issue Editor, International Journal of Electronics and Communications, Elsevier, Volume 60, Issue 1, January 2006
Member of the technical program committee:
Optical Fiber Communication Conference (OFC) 2013, General Chair
Optical Fiber Communication Conference (OFC) 2011, Technical Committee Chair
Optical Fiber Communication Conference (OFC) 2007-2008, Technical Committee Networks
IEEE International Conference on Communications (ICC), 2004-2006 and 2008-2017
IEEE Global Telecommunications Conference (GLOBECOM), 2004-2017
International Workshop on Design of Reliable Communication Networks (DRCN) in 2005, 2009, 2011 and 2013-2016
Conference on Optical Network Design and Modelling (ONDM), 2005 and 2007-2015
IEEE INFOCOM 2008
Symposium on Advanced Networks and Telecommunication Systems (ANTS) 2007-2016
D. Schupke, May 1, 2017